Whether you're joining us online or in-person, we believe God brought you here for a reason; we can't wait to walk and grow in faith together! Check out the videos on this page to learn all about Cornerstone and what it looks like to pursue faith as part of this community.
Your Story, God's Story, Cornerstone's Story
Welcome! No matter where you are on your faith journey, we want to connect with you, first by telling you all about our beginnings, values and mission, all centered on aiding you on your walk with God.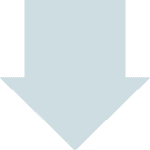 Why Community?
Belonging to a community is vital because we were created to lean on each other to live a vibrant life. We all hold unique perspectives and gifts. Together, we create a beautiful mosaic as part of God's kingdom.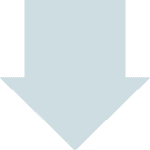 How to Foster and Pursue Community
Even through we're all formed differently, there are a few ways we can all tap into in order to foster and participate in community. There are lots of great options for finding belonging here at CornerstoneSF.
Accepting Jesus
Accepting Jesus into our lives is the best decision we can ever make, and we hope you make that choice someday! Click the video above where Pastor Sam will walk you through it, and please let us know if you do, so we can celebrate your decision!
Baptism – A Public Expression of Faith
What does it mean to follow the model of Jesus into baptism? This symbolic action is more than a gesture, but a powerful moment in our faith journeys.
How to Read the Bible
Two halves, 66 books, a few authors, one story: God's love for us and His redemptive plan of our hope and future. It can be intimidating to jump in, but here are some tips to start!
What is the Gospel?
Maybe you've heard a lot about what the Gospel is, maybe you've never heard it summarized. Though there's so much we could say about it, here it is in simplified form.
Prayer – Direct Communication with God
Whether you grew up reciting prayers at church, grew up saying grace around the dinner table, or haven't prayed much at all, it's actually quite simple. Prayer is talking to God and listening for His response.