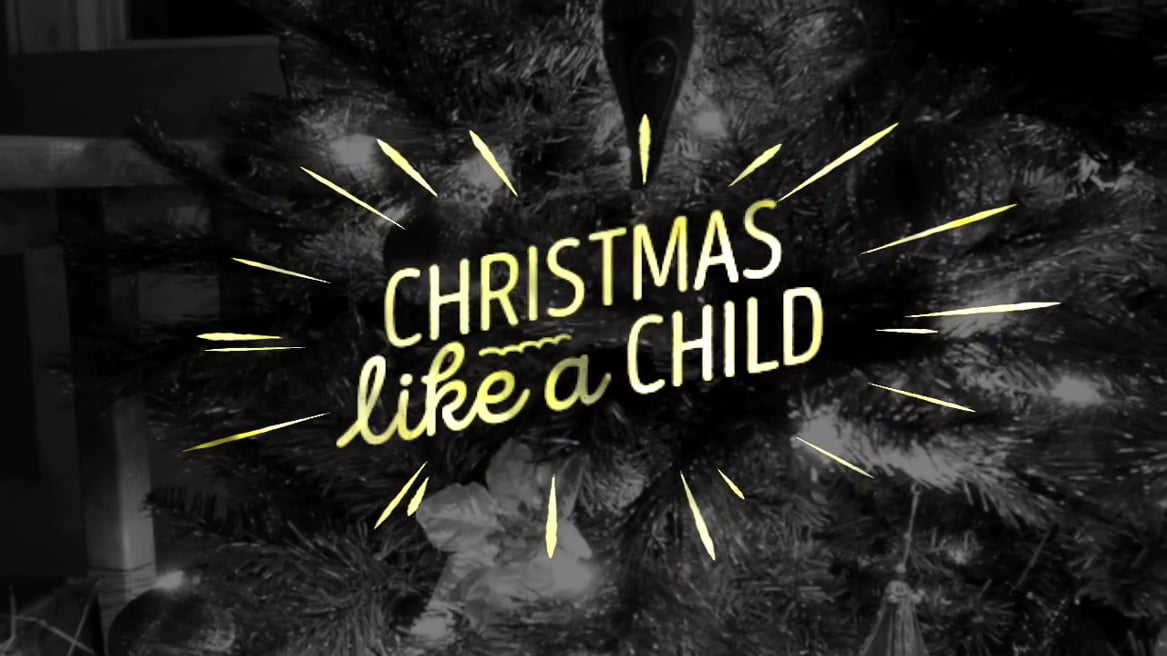 Our annual Christmas service. We've put together small vignettes to express the wonder of welcoming the baby Jesus into the world.
Read Full Transcription
It was a little over 2000 years ago that human history was impacted by the coming of the one that would be called Jesus. God is salvation. God's salvation. The one whose birth we're celebrating today and this week. We don't know the specific date of His birth, but it's been celebrated on this date for now generations. What we do know is that it was a marking point that changed radically history. About 700 or so years before the coming and the birth of Jesus, one of, if not the greatest of the Jewish prophets, Isaiah made a statement that scholars will ponder for generations. Isaiah's prophecies are so delicately tied to the birth of Messiah. Not just to the birth of Messiah, but a particular perspective on Messiah, specifically as it relates to the suffering Messiah. Isaiah prophesied of the one who would be not only the deliverer of Israel but also of the world. 
The statement is in Isaiah 9:6. It's often quoted during Christmastime. "For a child is born to us, the Son is given to us. The government will rest upon His shoulders. He will be called Wonderful Counselor." These superlatives: "the Mighty God, the Everlasting Father," and then juxtapositionally, "the Prince of Peace," which is compelling in and of itself, in a world filled with non-peace and utter restlessness and continual churning of warfare, terrorism, and craziness. The Prince of Peace comes not with a sword, but to give His life away. These words were used to describe the historical moment that would cause an impact worthy of such titles. These titles are associated with the birth of Jesus. The titles accurately portray how significant His life would be. They weren't hyperbole. All those titles: Everlasting Father, Wonderful Counselor, Prince of Peace, and Mighty God, were real descriptions of who He was.
I say that because you, I, and anybody who pays attention to current events knows this. We live in an age filled with hyperbole with heady, grandiose, self-promotion. Fame is so often defined by the number of followers one can claim. This age is dominated by selfies and outrageous videos where people show us a whole lot more of their lives than we should ever really want to see. When the term "great" is used with such frequency that it means quite less. I think we understand that when everything is great, nothing is. Yet when we examine how Jesus was born, the circumstances that He was born into, what we find is something that is very different than what we would've expected from such a majestically consequential life. When we look at His beginning, it's impossible to admit by any objective measure how humble, simple, vulnerable, and dependent He was. I would like to read a passage in Luke 2, which is a great passage to read, especially at Christmastime, and teach us a little something about it.
Luke's account of the birth of Christ opens with, "The time of the Roman Emperor Augustus, he decreed that a census should be taken throughout the Roman Empire." This was the first census. The census was taken to register people so that they could pay their taxes. The purpose of the census was not just to find out who lived where and how many people lived in the Roman Empire. It was done so that they could track people and tax them. When you read the New Testament, you'll find that taxation is a big issue. It always has been. It was very a big issue in Jesus' day. When you read the gospels, you'll see it constantly coming up because people deeply resented the fact that not only did they have to pay taxes, but they had to pay taxes to a foreign overlord. It's one thing to have to pay taxes to our own government that we may feel may not be using those resources properly. It's another thing to have to pay it to a foreign government that rules over us and reminds us every time we pay it that we do not have true freedom as a people.
Taxation was real in the days of Mary and Joseph as Augustus expanded the Roman Empire beyond anything anyone could have imagined. The Roman Empire achieved what was known as the Pax Romana, the peace of Rome. The peace of Rome comes at the edge of a sword. Rome was a dominant military force. They projected their power into regions that are now in turmoil in the rest of the world. When Rome decided on a whim that they needed people to have a census taken to pay their taxes, everything is moved. Watch how God intertwines what seems to be the whim of an emperor with the need of a group of leaders in Rome to raise taxes to fund the empire and to pay their bills. That is how God works within the churning of the nations to bring about His will and purpose at a particular time. The Bible says in Galatians that in "the fullness of time," a Son has come, was born, and given when the time was perfect.
If you were to look at this as a common historian or anyone else from a large perspective, everyone would've thought that where things were at was in Rome. Everyone would've missed the really big event. The real event was a little minor thread that no one would've ever seen or noticed. When God comes into this world, He doesn't do it in a way that men do things. He does it very differently. When He came in, He came in under the radar. Luke's giving us details. He says, "This was the first census taken when Quirinius was the Governor of Syria." These names would've meant something to other people, but they're designed to remind us that this was a historical moment in time in a very geographically, historically-accurate place. They all return to their ancestral towns to register for the census. Since Joseph was a descendant of King David, he had to go to Bethlehem and Judea, David's ancient home.
This is a significant side note because one of the Bible's assertions is that even though Joseph even though he is not Jesus' natural biological father, he was the legal earthly father. Joseph is a magnificently beautiful man who was willing to play second or third fiddle because Mary is the center along with Jesus. Joseph is along with them. The seed that produced Jesus and is talked about even in this book was not a product of man, but of the Holy Spirit's overshadowing. Joseph was a direct descendant of David, the greatest of all of Israel's Kings. It means Jesus would be considered a legal descendant of the kingly line, even though Joseph was not his biological father. It just reminds us of how amazingly complex the Bible prophecies are. Because it would allow Jesus to fulfill the Messianic prophecy as the son of David.
One of the things we know is that he traveled from the village of Nazareth. Nazareth is in Galilee in the north. Jesus was from the north. He'll be raised there. It was more the hill country. The Judea south was considered the more-sophisticated region. Although Bethlehem wasn't necessarily that, it was still a region where the more powerful intellectual intelligentsia was because Jerusalem was located in the south. They looked down on people in the north. It's amazing how that works. It can work in all directions. But the people in the north were more hill people. They were less educated. That's where Jesus grows up, in Nazareth. Joseph was a carpenter. The edict of Augustus Caesar compels him to have to move. Mary's prayed and it doesn't matter. There's some controversy around the pregnancy. Joseph's been doing all he can. He knows the child isn't his. He doesn't believe Mary. It isn't until there is an appearance of an angel appears to Joseph and says to him, "What she's telling you is true. You need to treat her as if she's your own wife and take her. Believe that God is doing something in her as we speak."
It's this amazing thing. You can read the interaction. My point is that Mary is near full term. She's got to move. She goes. Mary was obviously pregnant. Verse five, "While they were there, the time came for her baby to be born. She gave birth to her first child. He was a Son. She wrapped him snugly in strips of cloth." It was hardly the robe of someone who was very impressive. "They laid him in a manger because there was no lodging that was available for them." The older version says there was no room in the inn. A curious irony indeed, don't you think? Because the Creator could not find a room. Sometimes life isn't fair.
We can see Luke's anchoring this in historical data because he wants us to understand, that this is not something he's making up. Look at the entry of Jesus. Besides the detailed manner in which Luke does this. What stands out is that the one who would impact humanity so consequentially, so wonderfully, would enter so softly, modestly, ordinary, undignified, unnoticed, and overlooked. The third stanza of Phillip Brooks' carol hymn, "O Little Town of Bethlehem," where it says, "How silently, how silently." Brooks wrote that looking out over the village of Bethlehem. "How silently, how silently the wondrous gift is given. God imparts to human hearts The Blessings of His heaven." Jesus came without any royal announcements. We would've expected something. He came without security. He came without the best care possible, without the luxuries that are so often afforded to people now, commonly today. We expect to have safety when we're having a child born.
In the ancient world, childbearing was both far more essential and far riskier than it is today. That's why when you read the New Testament and the Older Testament, childbearing was so significant because people's livelihoods depended on their children and their ability to survive. Certainly into the old age, when there were no security systems. The more hands you had, the more you were able to work the land. That's still true in many third-world countries today. It was true then too. One of the problems they had was that when women would come to term, there was a legitimate fear. My wife and I were talking about this just a few days ago. When you have a child today, and a complication arises, we have medical technology available to us that we can do a C-section. Someone can be saved. If that happened then, that was it. Moms died all the time. It was understood that that was the risk. So when Jesus comes into this world, Mary doesn't know. She's taken her risk. When the Lord comes into this world, without the best care possible, He comes as a baby. He comes as a child. He comes as one of us, vulnerable and dependent. The Son of God enters in. No one notices. He was nothing to anyone.
Jesus is so dependent and vulnerable. God has literally attached to His mother for survival. For a brief moment, how vulnerable is God? The exposed baby relies on the care of His mom. I know we sentimentalize and romanticize it, and I'm okay with that. But honestly, the animals' trough wasn't a great place to put a baby. It was okay. Stables aren't that sanitized. They don't smell that good. They have stuff everywhere. They're damp, dark, and cold. The animals drink out of a trough. The Son of God was placed in one of those to start off. What does that tell us, at least in part? He comes without any particular advantage of social status. He doesn't have an impressive pedigree. What does it remind us of? There are a couple of things it reminds us of. One of the things it can remind us of is that God is eminently approachable. We don't need to feel intimidated by the greatness of God. His holiness.
I understand there's a healthy fear. In the Older Testament, people who came near to God were always afraid. Justifiably so. When God showed up, people tended to die because it was so powerful. Even those closest to Him were a little afraid. One of the things Jesus taught us is that the heart of God doesn't want us to be afraid. Some of us may have been taught that God's always angry at us if we don't do certain things. We can indeed break His heart. It's true we need to repent. It's true that there are some things we need to turn from. But His heart is for us. He doesn't want us to be afraid of Him. That's what Jesus reminds us of, at least in part. His coming also tells us that He is utterly safe. Who can be afraid of a baby? Also, God is astonishingly empathetic. He understands us. He understands because He is one of us, yet apart. He's able to be compassionate to us when we're struggling with things because He entered into our reality. I suppose He had the right to do that because He was our Creator.
The fact is, when Jesus became like unto us, He understood us at a level that none of us can say, "Well, God doesn't understand me." Yes, He does. He understands our frame. He understands our contradictions. He understands our weaknesses and struggles. There is not one of us here that doesn't struggle with something. I don't care who the most righteous of us are. Whoever you are, would you stand up? I would like to see who you are. The act alone would betray that what you were doing wasn't true. The fact of the matter is that none of us are good enough. None of us knows what God's trying to do in any of our hearts. What we do know is that all of us struggle with something. The more we love the Lord and the more sincere we try to do things the way He wants us to do, the more acute that struggle maybe because for the first time, we may be trying to deal with things that we would've never dealt with before. This happens in families. This happens in the heart of a man. It happens in the heart of a woman.
The more we dive deeply into the things of the Lord, not only do we get closer to His love for us, and we will be challenged in ways we wouldn't have been challenged before. Not because God wants to catch us doing anything wrong, but because He wants to grow us into places we could never go without it. His breaking is not to humiliate us. His breaking is because He loves us. The suffering can be distilled through the lens of His love. God can bring good from the worst. It's what He does. It's why we say that He is the Redeemer, the Savior, the one who was born to set us free. He's the one who brings redemption. He brings that freedom. He brings renewal. He brings all kinds of beautiful things. The one thing He brings to us we know for sure is that He starts the conversation in our lives. He's the initiative-taker. If Christmas teaches us anything, it teaches us is that God makes the first step. What we couldn't do, was get to Him. He does for us and comes to us. That's what we're encouraged to remember.
One of the things the team did was create this video piece. It was created digitally by our comm arts director, who's a very talented man named Rick Narvarte. When he designed this little piece, he designed it to look at the life of Jesus. To look at it from its arc, from His birth into its arc, and walk with Him. You'll see it. He takes these moments in the life of Jesus. Some of you will notice them when you see what we're about to look at. We've taken his digital piece, trying to celebrate the uniqueness of Jesus. I'm going to take a little brief interval here to have a live song that accompanies the piece that is celebrating, in its own unique, creative, and artistic way, through imagery, the beauty of the one who was born. Where His life would take Him. We're going to share that right now. 
I like the way the video captured something of the one who was born. He was born to not only give us His beautiful words, which people who don't even believe in Him respect, but He also gave us things that modeled how to love people. To show how God's heart is moved. He healed. He opened the eyes of the blind. He ultimately gave His life away. That's one of the things we do in our Christmas Eve services. We try to mark the fact that He was born to give Himself for us. It's very important. Remember that. We're celebrating not only the one who gives us life and hope, but also the one who gave everything. Many times, we don't always appreciate the extent of God's love and what this birth meant.
In the gospel of John, he would write this in his opening overture. In John 1, "He came to this very world that He created, but the world didn't recognize Him. He came to His people, and they rejected Him." That's true for the world, for all of us. "But to all who believed Him and accepted Him, He gave the right," He gave the privilege, He gave the access, "to become the children of God." This is an incredible promise that we've been given. It's a promise, notice that it is contingent on our willingness to believe and accept it. In a way, that's something we're invited to do once. Each one of us needs to decide, "Do I accept Jesus as my savior?" Perhaps somebody will say, "I choose to do that even today for the first time, by choice." But understand this, when it comes to following Jesus, it's not just a one-time moment. It's an ongoing daily thing. We get to choose. I like to think of it as a daily and weekly thing. Weekly to remind me who He is. I accept Him. "To as many as received Him, He gave them the power to become the children of God," the sons and daughters of God. To as many who believe and accept Him, what will our answer be? How do we align our life with that acceptance? That's critical on a daily basis. We get to decide that. When we come to this moment, I wanted us to be thinking about it. This is all I want to leave with us.
This is more of a practical piece, but I want to do this because otherwise, it was an interesting piece. How do we take this with us out these doors and apply it to this week? Because this week's important. I want to make the case and submit it to you, that how we choose to leave and enter in will either move us forward with the Lord or move us a little backward. It probably won't leave us the same. If we're able to move forward through Christmas, it increases the likelihood that we're going to move forward into the new year. Those things both matter. Let me suggest a couple of things about how I hope we might consider entering into this coming week. One is, I would like us to think about pondering His coming a little bit more than what we've just done.
You'll notice in there is this whole idea of internal reflection. Push inward. It might be as simple as rereading Luke 1 and 2. It might be as simple as taking some time to be intentional about looking at Matthew's account. It might be as intentional as looking at John's opening chapters. The point of the matter is when we can spend some time with the Christmas story over the next five days or so. Maybe we can do this in our own personal devotional life. That's the time we might take, either in the morning or at night, to create space to read His word. Read a little devotional that's a writing with a little thought behind it. Or talk to someone about Jesus' coming. Maybe in our small groups, some of us may be having. Some of us may want to mark, as I like to do if we're around and not away, Christmas Eve as a time for marking this moment to honor the coming of Jesus in a very intentional, thoughtful way.
We are pondering what it means. Part of what we do is talk about Him. I think we're going to Livestream that service as well. The idea is we want to be able to create access to get our hearts ready, not just say, "Oh, I went to church." Instead, "I want to sit with this for a few days so that when Christmas comes, I can celebrate His coming intentionally." Lord, what are some things that you want to come to me in? Is there some mess? Is there some struggle? Is there something that has defeated me? Is there an element of loneliness or loss? I don't know. Can we invite Him in? This does segue into the second piece  perfectly. Come to Him vulnerably. That is, take an action step. Move towards Him. If the first one is push in, that means I go in and I think. I think about who I am. About where I'm at. What's going on in my life right now? What is God trying to say to me? What does His coming mean for me? What hope do I need to hold onto? What fear do I need to let go of? What area of my life is not experiencing peace? What would it mean to welcome the Prince of Peace into this place?
What about saying it or writing it down? What about taking a moment to do a journal for five days? Jot some thoughts down each day. At least on one of those days, think, "Lord, where are areas that I do not have your peace, where I need the Prince of Peace to be born in me? Are there some fears that are gripping me that are trying to dominate, scare, intimidate, or define me? What does it mean to yield those fears to you? Are there some areas in my life where I'm having a hard time trusting you? What does it mean to be vulnerable? What does it mean when we say God's okay with our stubborn contradictions?" I've felt this feeling. There have been some areas in my life where I said, "Lord, I want to surrender this to you, but I'm not sure all of me does. What do I do about that? Because I don't know if I have the right to come to you that way." I'm reminded that even coming to Him with our contradiction is still coming. How much faith did He say that it would take to move some mountains in our lives? The faith of a mustard seed. So small. The very act of sharing your heart with Him, even in doubt and stubbornness, is an act of faith. Don't pull out of that. We need to ask Him, "Lord, give me the will. Help me to want your will. Because a part of me is fighting that." That's a good thing. Secondly, move towards Him.
You can see the progression here. Push in, move towards, and then push out. What are we talking about? What we're talking about is thinking about in these next few days how we can be a little bit more of a representative of Jesus. That might mean we choose in certain gatherings to say, "Would it be okay if we could pray? Just thank God for the birth of Jesus." Maybe in some of our gatherings, even with people who don't know Him, we think about a way to tactfully and with humility but nonetheless almost insist, in the best sense of the word, upon bringing up the reason for Christmas. It may mean speaking up in some modest way on our job this week. It may be as simple as, and I know this might sound silly to some people, saying, "Merry Christmas." Going out of our way to say it. Not obnoxiously. But because we want to link the two together.
I'm saying they might be bringing somebody to Christmas Eve candlelight, who maybe we've been thinking about and we thought, "Maybe I should bring them or invite them to something." Maybe it's taking a step to say, "Hey, my church has this thing…" We know people have come to know the Lord through that service. It's interesting. They wouldn't go to any else, but they'll go to that one. Or to an Easter program. I think I get it. It's scary coming into a church. You've never been in one, or you've had a really bad experience in one, but people trust people who they believe in.
Most people come to know Jesus because a friend or a family member created a pathway to talk about Him. Someone brought them along. As we finish up here, the song that we're closing with has this idea of making space for Him. It carries with it this sense of preparing Him room. The words aren't there, but you'll hear the words. They're great. They're very good. They have meaning and value. The idea of "prepare Him room," is the thought we want to leave with. Preparing Him room in my own heart. Inviting Him into those disruptive places. Those places where I'm fighting myself. Some of us are fighting, even relationally. Bring the peacemaker in. He still quells storms. He's the miracle worker. There is nothing He can't do. His arm is not too short. For some, it may mean moving towards Him, intentionally writing something, doing something, or praying something. Acting on that inside, talk about it, and then push it out.
Prepare room for the one. Come as a child, prepare Him room. That's what we'll close with. We'll have our time of giving. I'm going to pray, then close with this song and we will sit with it fully. Don't run past the moment. It's not just a nice ending. Receive it. Maybe along the way as we're hearing it, say, "Lord, are there things that you're trying to prepare in me this week? I want to be open to that, just like Mary was open. Have your way, God, with me. I welcome you to do work in me. Birth new things. Birth new things."
Lord, I thank you for our time. I thank you for this privilege of being able to talk about you this week leading into Christmas. This Christmas week is special. Many people's hearts are turned to you. I know it's not always great for everyone. I know we live in a crazy world. But the truth is, you are the Prince of Peace. When you are truly embraced, that's what happens. Peace comes. Or at least the absence of anger and malice. It's sometimes hard to understand how it all works together, but I know you want us to open up our hearts and not fight you, even when we're fighting ourselves. It's okay to trust you. We need to trust you and not be afraid of you. Draw close to you and get better. I pray that this last song would emphasize that in all of us. Whatever it is we're uniquely walking through, whatever fears we may have that we're struggling with, let's just think about what it means to open up our hearts to you in these closing minutes, after our time of giving. This is what I ask in the name of Jesus. Amen.