Looking for a non-denominational Christian church in San Francisco? Want to re-live your high school glory days? If one — or both — of those situations describe you, our Riordan location is the perfect fit. Cornerstone welcomes you — whether you're new to faith, searching for a new church, or just moved to San Francisco.
ARCHBISHOP RIORDAN HIGH SCHOOL CHURCH
That's right — our campus is located at Riordan. Even though we're a non-denominational church, we thought this Catholic high school was the perfect spot with plenty of space for social distance and comfort. You'll find a multi-ethnic, multi-generational, and non-denominational community where you can worship freely. Hyphens aside, you'll find a united group of friendly people ready to help you grow.
SUNDAY SERVICE TIMES
10:00am every Sunday
Kids and Youth Ministry also at this time
175 Frida Kahlo Way, SF
SAN FRANCISCO CHURCH WITH PARKING
Plan for extra time to park
Try to arrive at least 5 minutes earlier than you normally do.
Riordan Back Parking Lot
Drive around Riordan on the north side and to follow Judson Ave around to the school's parking lot. The parking team will direct you back there, as well as redirect you to alternate parking when that fills up.
Street Parking
There are good options for street parking around a 2-block radius from Riordan. Just be mindful to not block our neighbors' driveways!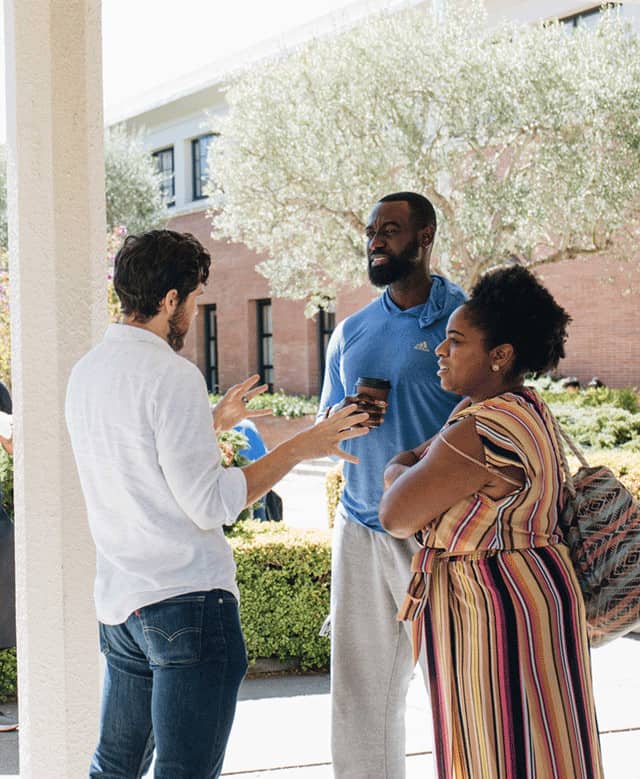 At CornerstoneSF, our goal is to create a casual vibe with a welcoming atmosphere for you to grow in your relationship with God. Our Riordan Campus service starts at 10A. The service is around 60 minutes, giving you plenty of time to meet new faces before and afterward or head out to grab some food (and there are lots of great spots for takeout on Ocean Ave.). At the service, you'll find unique groups of people who want to follow Jesus, and there's a place for you here.
WHY CHOOSE OUR
SAN FRANCISCO CHURCH?